The FundRise Project is all about engaging local businesses and services in the community to tell others in their local township who the are, what they do and where they are.
It's not just about the locals – we have to think about the tourists, visitors and new members arriving into our communities.  
Digital Community Hubs are all about connecting people to the things they want, need or are interested in hearing ore about. 
The Project Hubs are web-based and will use computing skills such as MS Word , MS Paint, and MS Excel.  The platform we work on is templated and require data and images to be added.
To populate our hubs we need to use Spreadsheets of Community listings.  These need to be verified, updated, added, contacted by phone and conversations had about connecting them to the local community noticeboard and hub elements.
Ww offer training online and use computer software like ZOOM or  Monday.com in our teams and in our scheduling.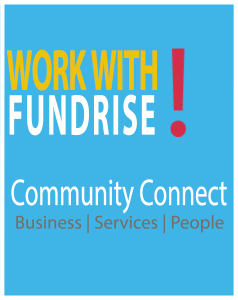 If you would like to learn these skills while helping us to build interest in the Digital Community Hubs,  then reach out.
If you have limited skills or a good range of skills relevant to our project (see volunteering video for more) – if you are just interested – let us know.